AAN Board
…created, managed and run by young people
Get to know the Board Members
The General Assembly (members of Africa Alpbach Network) elect the board to lead and run the network. The board coordinates common activities, sets up priorities for the network and represents AAN within the Alpbach Network of bodies like EFA Foundation, FAN, and other Initiative groups. The board also manages the external image, partnerships and representations at broader public events and forums.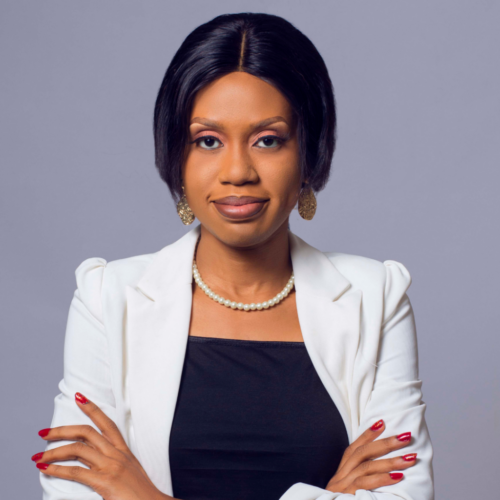 Oyindamola Adegboye is a Founding Member and Board Member of the Africa Alpbach Network. She currently works as Senior Associate, West Africa Acumen Academy where she coordinates leadership programmes, partnerships and community building for social innovators across 5 countries in West Africa. She is a development professional who is passionate about supporting Africa's emerging leaders with the skills, resources and platforms they need for greater impact and sustainability.
She has over six years of extensive experience in programme design and management, policy research and analysis, grant writing, stakeholder management, communications and strategic planning. Between 2018-2020, Oyindamola served as the Nigeria Country Representative for Chatham House's Common Futures Conversations, a digital platform that connects over 700 African and European youth to senior policy makers through online conversations.
She is an Erasmus Mundus Joint Master's Degree Scholar (2017-2019) in Education Policies for Global Development from the Universities of Oslo, Amsterdam, Malta, and Barcelona (Autonomous). Oyindamola is a 2019 Ban Ki-moon Global Citizen Scholar and 2019 & 2021 Scholar at the European Forum Alpbach.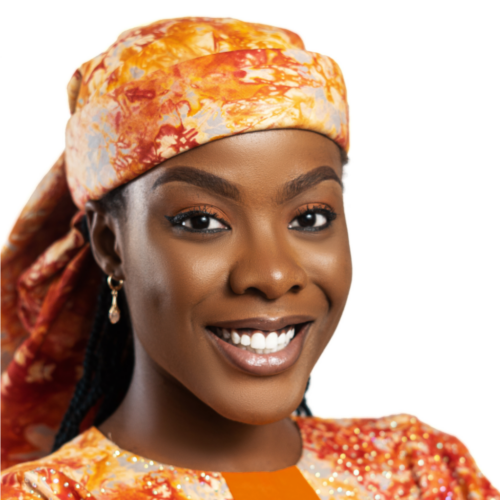 Blessing 'Blessyn' Kure is an award-winning multimedia storyteller and voice artist who tirelessly works to leave the world better than she met it, one well-narrated story at a time. With almost a decade's experience, she has enjoyed bringing words to life in English, Hausa and Pidgin. Her clientele ranges from locally to globally renowned organisations like Lagos Business School, Terawork, Adidas, Cartoon Network, Johnnie Walker, UKGov, UNFPA, UNICEF, USAID, WaterAid and WHO.
Leveraging audio-visual storytelling, she pursues her passion for creating new narratives that drive sustainable development while also travel vlogging to showcase the inherent beauty in diversity. These strides have seen her partner with stakeholders in different capacities. She was a Videos for Change Global Ambassador, Judge for Rockefeller Foundation's Youth Voice Awards, Global Youth Partner with Wellbeing Women Africa, 2022 Scholarship recipient for European Forum Alpbach, and Member of the FoodXFilm Festival's Advisory Council.
More recently, Blessyn was awarded 'Outstanding Spoken word performance' by the Society of Voice Arts and Sciences (SOVAS), 'Best Documentary Narration' by the African Podcast & Voice Awards (APVA), and her project with The Alliance for International Medical Action (ALIMA) was nominated in the 'Storytelling category' at the 7th Annual Shorty Impact Awards.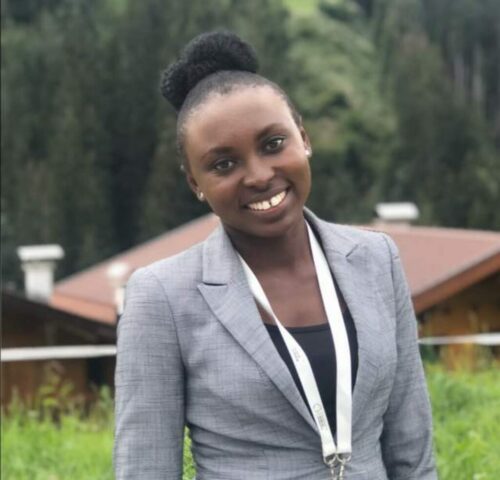 Akosua is an engineer, strategist and policy analyst whose work focuses on natural resource management, environment and climate change spanning. She has worked in Africa, Asia and North America and currently works at Green Climate Fund where she supports the financing of climate projects in developing countries.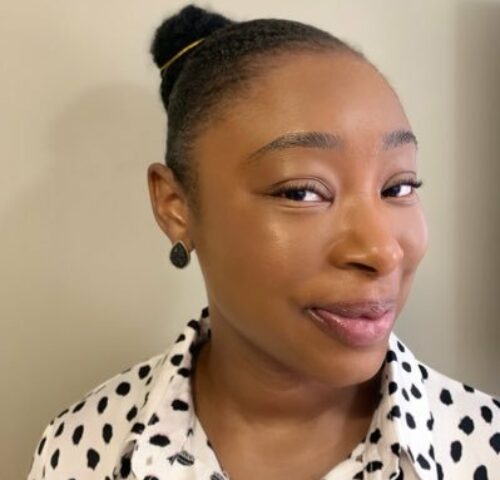 Thokozani holds a PhD in Political Studies from the University of the Witwatersrand, Johannesburg, South Africa. She lectures a course at the same university, on 'State, Bureaucracy and Public Administration'. Thokozani's research interests are education and  state governance, public administration and public policy.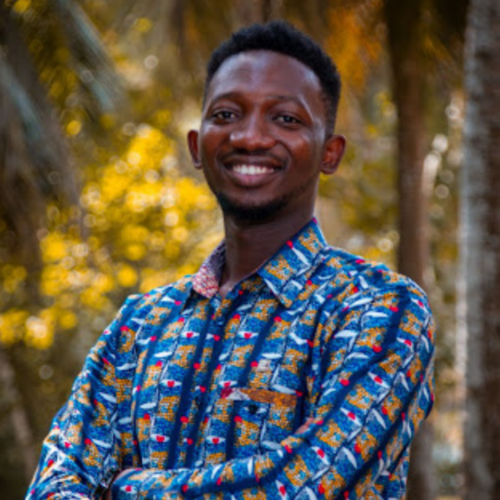 Alhassan Baba Muniru – Ghana
Alhassan is a social entrepreneur, sustainability consultant and SDG advocate with considerable exposure and recognition. He strongly believes in acting locally for global impact. This is what led him to co-found organizations such as Technology Without Borders Ghana and Recycle Up! Ghana, where they co-create local solutions to the waste problems in Ghana. He is a Senior Programs Officer with the Institute for Sustainable Energy and Environmental Solutions (ISEES) and also a founding member of the Africa Alpbach Network (AAN) which is affiliated with the European Forum Alpbach.  Alhassan has over 8 years of experience in designing and delivering green programs and initiatives promoting sustainability. His skill set ranges from research, fundraising, facilitation, and soft-skills training, to coaching and mentoring. He is a GreenBiz 30 under 30 honoree, Ban Ki-Moon Global Citizen Scholar, AGYLE Fellow, Social Impact Lab Leipzig fellow, Watson Incubator alumnus, and a World Bank Youth Summit Competition Awardee.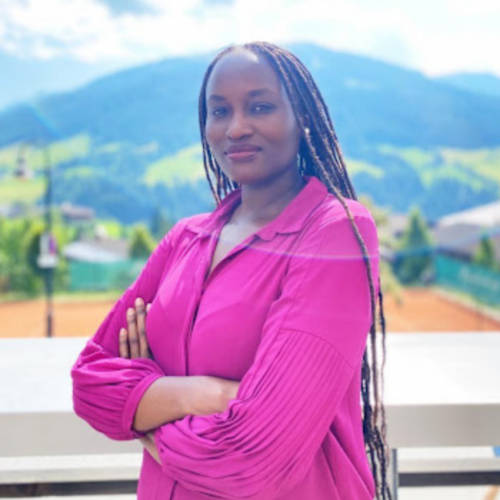 Winnie, a dedicated entrepreneur, holds a solid foundation in finance and a master's degree in Innovation and Entrepreneurship. Her unwavering commitment lies in the profound transformation of lives through the pillars of leadership, management, and innovation.
Winnie serves as a hands-on consultant, passionately assisting small businesses in their growth journey. Her expert guidance spans a wide array of areas, including but not limited to business modeling, strategic planning, financial forecasting, risk assessment, investment opportunities, and the entire realm of innovation.

Within the Africa Alpbach Network, Winnie plays a pivotal role as the Co-Chair of the Board and leads the finance team, showcasing her exceptional leadership skills.
When she takes a break from her professional pursuits, Winnie can be found exploring various corners of the globe or simply indulging in some well-deserved rest.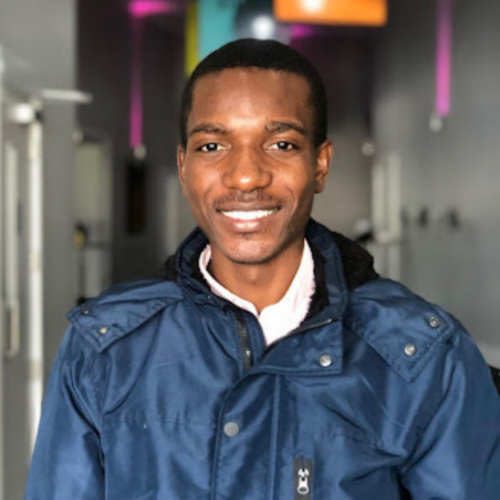 Pritchard Mukuka is from Zambia and is serving as a board member of the Alpbach Africa Network (AAN). He is an Electrical Engineer specialised in Renewable Energy Systems and currently working as a Renewable Energy Advisor for the Netherlands Development Organisation (SNV) Zambia office. Pritchard is interested in sustainability and passionate with humanitarian engineering to improve livelihoods and practices that promote an equitable world free of poverty.